The Advanced Center for Hearing provides complete ear and audiologic evaluation and dispensing of quality hearing aids. Here are just a few of the fine Siemens products we offer:

The iMini


Engineered to be incredibly small, the iMini is crafted by hand. Developed by experts, highly advanced yet unbelievably small: Siemens iMini heralds a new generation of hearing instruments. Available in 12 colors, the iMini is designer fashion for the ears. Read the brochure for the iMini.
Motion®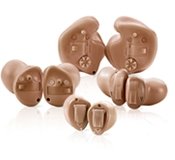 The hearing instrument for people who are too busy living. It's never been so easy to enjoy every decibel of life than with Motion hearing instruments. Effortless, robust and equipped with revolutionary Siemens BestSound Technology– they are made for hassle-free hearing. Motion is available in a variety of in-the-ear (ITE) and behind-the-ear (BTE) solutions. Learn more about the Motion by viewing the product brochure.
Nitro®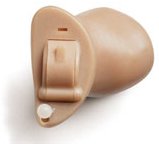 Now with clinically-proven BestSound™ Technology, Siemens Nitro® gives you back that power, and much more. It's designed especially for people with severe hearing loss. Nitro combines powerful strength with state-of-the art hearing technology in two performance levels to accommodate wearers with differing needs. View the brochure.
Siemens Life™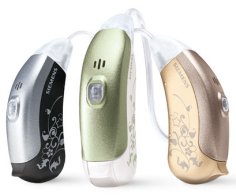 Whatever your style, there's a Life that will fit right in. Express your individuality with an exclusive selection of 16 Life colors and patterns for a chic, contemporary look. Or if you prefer a more subtle look, opt for colors that match your hair or skin tone. The choice is yours. Even first-time wearers will be at ease with Life. It's an instant fit so you can start hearing better in just one office visit. Learn more by viewing the brochure.